How a Private Investigator Can Resolve Theft of Client Lists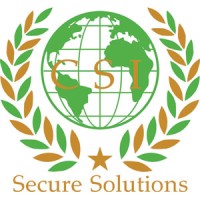 Theft of trade secrets such as customer lists is a criminal offense. A client list becomes a trade secret if a former employee copies or steals it from an ex-employer. However, a list compiled from other sources outside a former employee's venture is not a trade secret. Also, it is not a criminal offense if an ex-employee remembers the phone numbers of customers that the person has contacted previously.
Most companies depend on client lists to develop relationships with their customers and boost their businesses. A departed employee may leave an enterprise with such information. It might be easy for any employee to obtain the customer list if the employer did not protect it. However, such confidential information remains the property of the company. An ex-worker can use it to solicit for the enterprise's customers.
Consider the case of an employee who used stolen client list to contact the ex-employer's customers while working for a competitor. The individual also recruited some employees in the former company for the new employer. Poaching of employees can be illegal in some circumstances. Such complicated incidents can affect the productivity of enterprises. In such situations, hiring a private investigator is an ideal solution.
Information theft such as client list by former employees can cause a company to lose profits. The organization may even go out of business as a result of such significant loss. Employing a private investigator once an attack on the customer list is suspected can save a company from such situations. The professional investigator can find evidence of any illegal act against the company by a former employee.
The investigator can get facts about the services of the suspected ex-employees when they were working for the enterprise. Monitoring the activities of these individuals will help in detecting the offender. The suspect's work computer may even contain evidence of the unlawful act. With the proof obtained by the investigator, an ex-employer can file a lawsuit against a former employee. A legal action will not only halt the use of the stolen information but may also allow the ex-employer to claim damages.
Employees are the lifeblood of any business organization. However, a better offer from another company can cause them to leave their present employers. A company may suffer a significant loss if a former employee working for a competitor poaches the ex-employer's workers. Sometimes, a key employee may leave an enterprise to set up a rival business and then recruit the ex-employer's staff. Though an employee is free to leave a company, there are legal restrictions for team defection.
A private investigator can detect whether the poaching of employees is coordinated secretly by some present workers of the company. Such action is a breach of contract by these employees. The expert can also find out if any of these former employees have stolen any confidential information.
The evidence obtained by the investigator against employee theft, can aid a business owner to take legal action against current employees that persuaded others to defect to a competitor. Also, the court can grant an injunction restraining any employee that set up a rival business to desist from using any ex-employer's confidential information.
Employers should restrict access to sensitive data. Implementing a digital forensic policy in companies can deter data theft and aid investigation process.
©COPYRIGHT CHRISTOPHER M. CAVALLO CSI SECURE SOLUTIONS 2017ALL RIGHTS RESERVED POTECTED BY THE COPYRIGHT LAWS OF THE UNITED STATES OF AMERICA & CANADA AND BY INTERNATIONAL TREATIES IT.ISILLEGALANDSTRICTLYPROHIBITEDTODISTRIBUTE,PUBLISH,OFFERFORSALE,LICENSEORSUBLICENSE,GIVEORDISCLOSETOANYOTHERPARTY.THISPRODUCTINHARDCOPYORDIGITAL FORM.ALL OFFENDERS WILL BE SUED IN A COURT OF LAW.